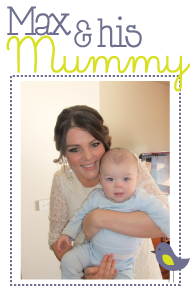 One of the most amazing things about blogging is the wonderful people you meet.
Cherie is one of the most beautiful and honest writers I have come across.
Today Cherie has posted my
business story
. Please pop over and take a look.
Thanks Cherie!


PS Thanks everyone for your very kind emails, comments etc regarding Tommy's broken nose. He made me very proud this week with the doctors and X-ray and is recovering well, just still a little sore. Back to Kindy next week he can't wait!!